Entre Amis 2016, AOP Languedoc Rosé – Organic wine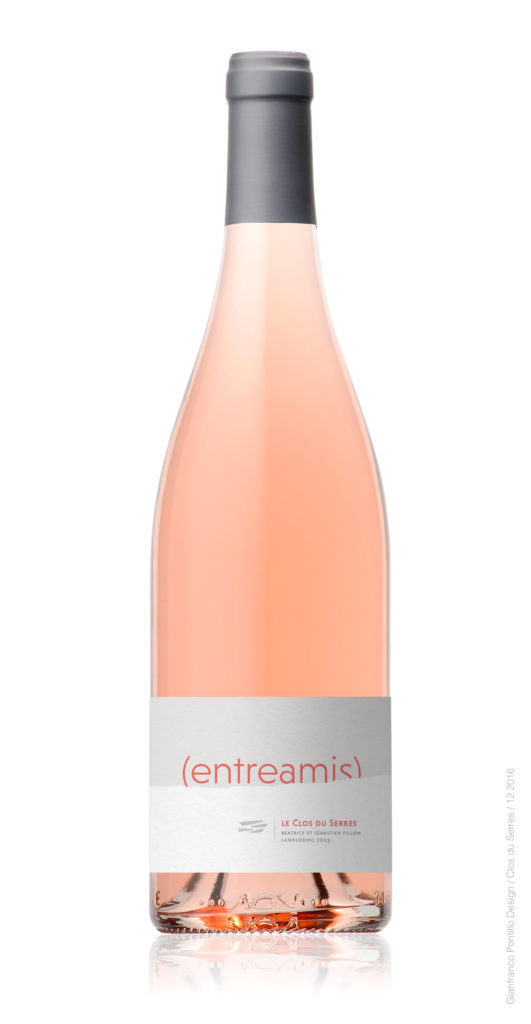 A forgotten grape : l'oeillade !
This rosé is partly the result of a grape "oeillade" that no longer exists. There are still a few plots on St Jean de-la-Blaquiere. This is a grape oval with thin skin who was also a grape mouth in the 60s. It gives a nice fruity and tannic few notes.
It is an oval grape with fine skin that was also a grape of mouth in the 60s. You find here all its delicacy and its brilliant fruit.
Gastronomic accomplice : Grilled meats and fish, Asian-sounding dishes, a rosé that will follow you throughout the meal!
Terroir : Schistes, sandstones, pebbles, ruffes.
Vinification : Rosé of bleeding from our reds with limited yields and press. Strict settling. Vinification between 15 and 18 ° C. No malolactic fermentation to keep all the freshness.
Tasting notes : A beautiful pale pink dress. A refreshing wine but also endowed with a beautiful material and aromas of citrus, grapefruit and freshness in the final.
Vintage : Small but beautiful!
Manual harvest
Grapes : Œillade, Cinsault, Grenache, Carignan, a quarter of each.